Newsletters
Dear Friend

Research recently published in the Lancet shared the sensational news that women's groups can reduce the number of women who die in childbirth by 55%.  

For a long time we had hard evidence of the number of newborn babies that survive as a result of women's groups.  But we could not prove women's groups' impact on women surviving pregnancy and childbirth.  Now we can.

Jyosna is a typical example. As a member of a woman's group in a remote part of Bangladesh she did all the right things throughout her pregnancy – iron tablets, regular check-ups, good diet, etc.  But even so, at 8 months she developed severe headaches and convulsions – key signs of life-threatening pre-eclampsia.  The women in her group recognised the signs and knew she needed urgent medical attention.  They gave her the money to get to hospital straightaway where her beautiful baby Nurani, now 1, was safely delivered.  The doctor said that if she had been left any longer, Jyosna would have died.

Jyosna knows that without the women's group she and Nurani would not be alive today.

With this new evidence on how many lives we can save, it is imperative that we spread our approach to the poorest pasts of the world where it is not yet available.

In our Annual Review you can find out more about what we achieved in 2012.  Just think what we could achieve with your help in 2013.

You can make it possible to spread our work to Ethiopia or Uganda – or both.  Women like Jysona need your support.  You can help save their lives.






Ros Davies
Chief Executive

PS – I am excited to let you know that we have won a slot for a BBC Radio 4 Appeal on 8 December.  I will update you on the Appeal nearer the time, but you can keep up to date in the meantime at www.womenandchildrenfirst.org.uk
 
Dear Friend

The Women and Children First team has been busy over the summer months preparing to set up new programmes in Ethiopia and Uganda.  If we can raise the money for maternal, newborn and and child health projects in these countries, then we will be able to share more success stories like this one from Malawi.

It's more than a year since the last neonatal death in Kanyemba village – a measure of the success of the Village Volunteers Project.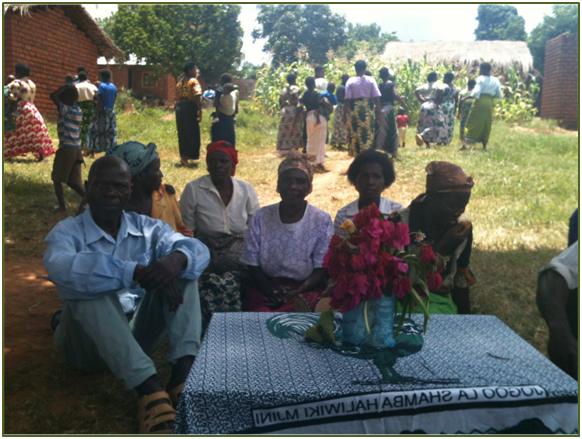 In the villages of Kauwa and Kanyemba there are two groups of volunteers: the Registrars, who register births, deaths and pregnancies; and the Growth Monitors, who ensure that pregnant women and children receive the nutrition that they need.

The Registrars keep a record of every pregnancy in the village and advise pregnant women on antenatal and postnatal care. They stay in touch with them during their pregnancy and beyond, making sure that they and their babies have the immunisations they need and are taking medication to prevent malaria. If there are any problems during the pregnancy or labour, they encourage women to go straight to the hospital. And when a woman does have her baby in hospital, the Registrars ask her for feedback so they can monitor the quality of the services being provided by health care facilities.

The Growth Monitors encourage women to have a varied diet so they receive the full range of nutrients they need during their pregnancy. Once the babies are born, they weigh them regularly, identify any who are losing weight or having difficulties, and help work out what the mother can do to resolve the problem. The Growth Monitors also run nutrition sessions to educate mothers, so they know how to feed their children a healthy diet that contains everything they need to grow into strong, healthy adults.  

These volunteers are helping to make a great difference for the health of women and children in their communities.

Will you help too?.

Best wishes




Ros Davies
Chief Executive
Dear Friend

Thank you. You have played a significant part in helping 162,530 mothers and babies, and saving over 5,000 lives. Will you continue to save lives through helping Women and Children First?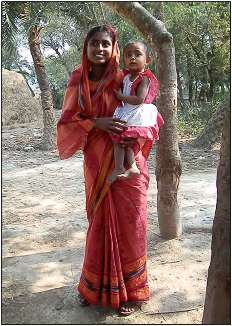 Your support has helped people like Sharmin Akter, a young Bangladeshi woman, safely deliver her baby daughter, Halima.  Because members of Sharmin's women's group chip in what they can to an emergency fund, and because they were able to recognise danger signs during Halima's delivery, the women's group were able to persuade Sharmin's husband to take her to hospital and lend him the money to get there.  Without the women's group, Sharmin's story would be very different.

We urgently need your continued support.  Look around you at all the parents you see today – you would be surprised how many of them would tell you that had they given birth in, say, Malawi, without all the easy access to ante and postnatal care, either they or their baby could have died, or suffered long term health complications.  In Ethiopia one woman in 27 dies in childbirth. These deaths are preventable. 

The low cost, tried and tested method of women's groups will work in Ethiopia, but Women and Children First need the funds to set it up.

You can help in so many ways:
I wish you and your loved ones, peace and health in the festive season and the coming year.

Best wishes




Ros Davies
Chief Executive
Please help us cherish another mother
Last year, with your help, we saved 5,000 mothers and their babies.
Please help us do the same again this year by joining our Cherish Another Mother campaign.
Make a donation in the name of the mother in your life who you cherish. Read more.